An Opportunity for SCS to Shine
As a non-profit organization, our school does not receive government funding. Every expense is privately funded through tuition, endowments, and fundraising. Money raised through fundraising helps the school's operating budget while maintaining affordable tuition rates. Donations to our annual fundraisers represent several ways families, friends, and community members can support our school and students. We are grateful for the continued generosity of our community, school, and church members who support our mission.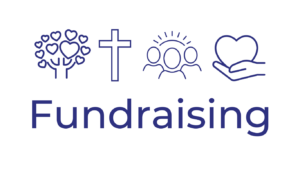 Annual Fundraisers
SCS Golf Tournament – June|July
Each summer, parents, friends, and alumni of Sully Christian School gather for our annual SCS Golf Tournament at the Diamond Trail Golf Course in Lynnville. Our four-person best shot tournament is always a fun morning on the golf course!
Hostess Supper – August
We kick off the start of our school year with this parent-hosted dinner event. Parents and society members come together to share a meal, a time of fellowship, and a night of fun entertainment.
Dutch Letters – November
Experience the tradition! Each year the Sully Christian School sells delicious, hand-rolled Dutch Letters stuffed with yummy almond filling! Each box is delivered frozen, so you can bake at your convenience and enjoy it throughout the year.
Food & Fun Night – January
Food and Fun Night is a family favorite. Our halls and gym fill with people from the community; looking for a meal and a good time; they are sure to find both! In addition to the live and silent auction, we host carnival games in the classrooms and provide an hour of entertainment for the children during the live auction.
Support Education | Create Community | Strengthen Families
Each family will be asked to serve on at least one committee. Under the Advancement Committee supervision, fundraising committees are in charge of planning, organizing, and overseeing all details of their respective fundraiser. Note: new families will not be asked to serve on a committee during their first year at SCS.
2022-2023 Parent Committee list